Highlights
On this page, we list some of what we think can be called Highlights related to or being a direct consequence of the Swiss Cyber Storm Events.
Impressions for the Conference and Security Challenge 2014
Please find some impressions of this year's conference on following site...
Security of CheckPoint 600 Appliance Improved
CheckPoint presented the participants of the Security Alpen Cup* 2013 with a CheckPoint 600 appliance. Michi Hostettler, a member of the Swiss team followed his curiosity and checked the appliance for security issues. His investigations revealed a major security issue which he reported to CheckPoint in responsible disclosure. Swiss Cyber Storm thinks this is a Highlight since it is a good example of how todays young talents use their skills to help improve our security. Swiss Cyber Storm is happy to have been the trigger for Michi's investigations and thanks him for his valuable contribution. 
*called European Cyber Security Challenge starting from 2014
Swiss Team won Security Alpen Cup 2013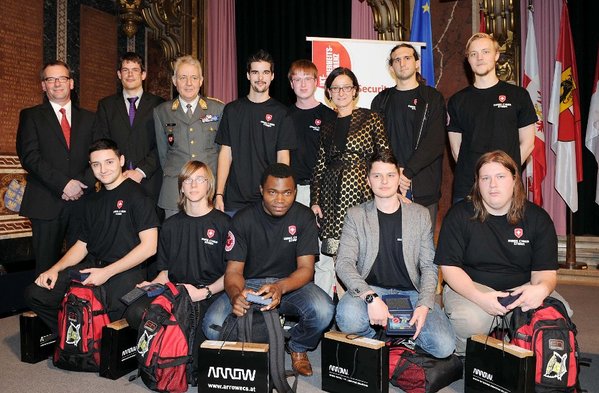 Press Release 3/13 - 11.11.2013 (German)
Find more fotos here.
Swiss Cyber Storm is a Recruiting Plattform
Swiss Cyber Storm knows of at least one of the young talents getting a job offer from a company at the conference. Since serving as an enabler between young talents and the industry is one of the goals of Swiss Cyber Storm, this is a true highlight for us.